Sunday, November 27, 2016
Tuesday, November 22, 2016

written by Berlyn and Oliver
interview portion in video by Madelyn and Olivia



Room 130 and Room 116 made perogies from our garden potatoes. We worked together as a team! We used Oliver's Mom's and Mrs. Mager's Mom's perogy recipes to make the perfect one!
First, we boiled the potatoes and then we mashed them. We added salt and cheese whiz to the potato mixture. Next, we made the dough. We used flour, baking powder, sour cream and warm water to make the dough. It was sticky! We rolled out the dough and used a circle cookie cutter to make dough circles. We put a scoop of potatoes on the circle and folded the circle in half. You need to pinch the edge so that the potato mixture doesn't fall out!
We had our perogies with sour cream. They were so good! The kids loved them...oh my goodness they were so good!!! It was awesome to cook with veggies from our very own garden!
Wednesday, November 9, 2016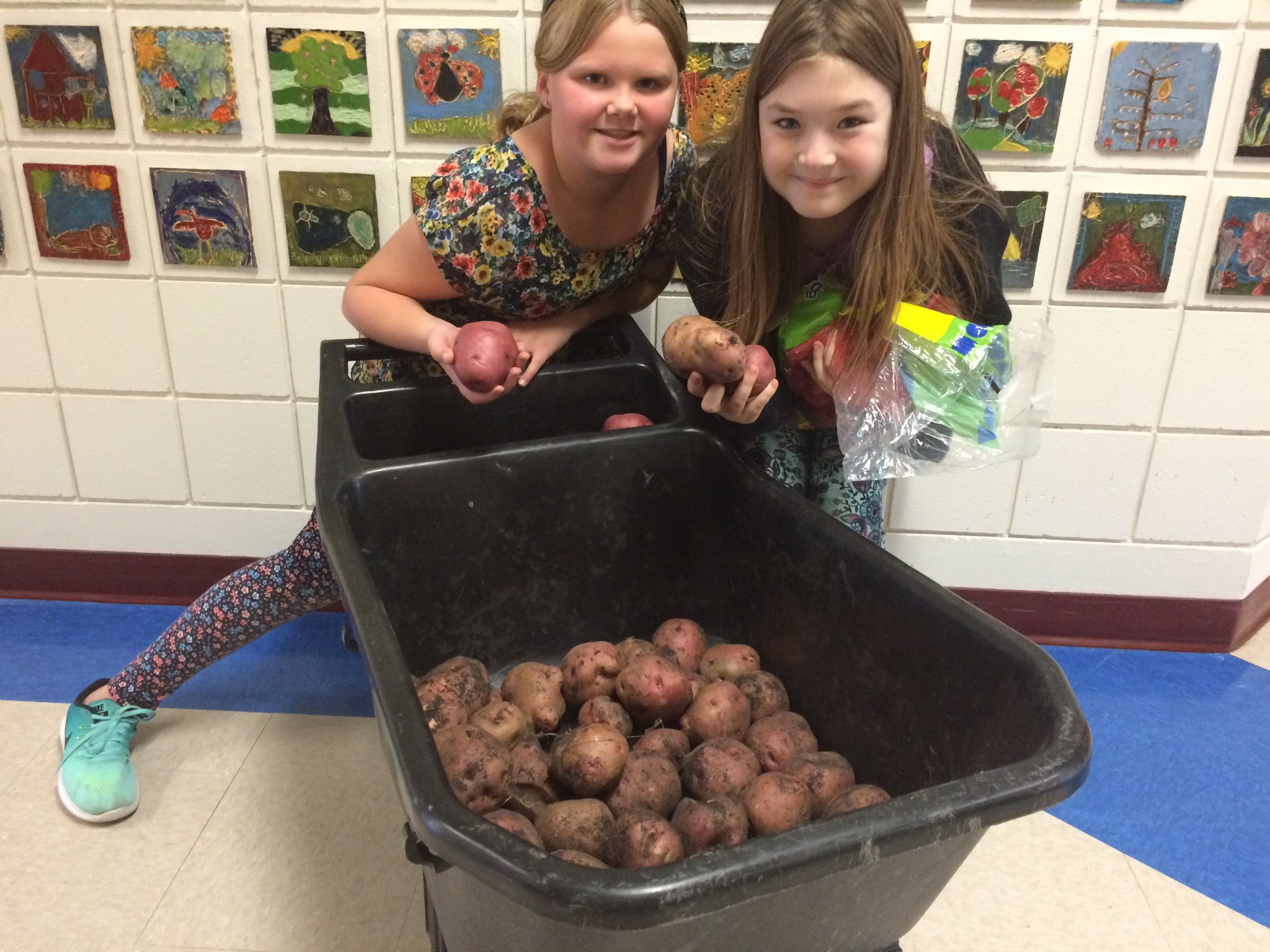 After our hot potato day and our perogy making day (blog post coming soon!), we had potatoes to share with others. SSES donated potatoes to our local Evergreen Basic Needs...sharing our garden harvest is so important!
"To plant a garden is to believe in tomorrow." ~ Audrey Hepburn
SSES continues to collect plastic bags (grocery, sandwich, softener salt, packaging) in a effort to keep them out of the landfills! The Kiwanis contacted us to let us know that SSES collected 13,270 bags out of the total 24,485 bags collected. Thank you to our SSES families for helping us keep so many bags from the landfills! We will be continuing our Bag it Up challenge, the collection bin is right beside the kitchen in the hallway!
Thank you again! Recycling, composting and reusing is part of everyday life at SSES!